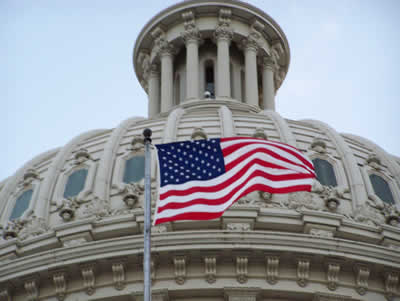 2009 Capital Bocking Weekend:
"fun", "learned alot", "definitely attend"
Note: This event has already happenned in the past.
> Current Capital Bocking event info
Report: June 27-28, 2009
Experts on stilts from across the country (and from "across the pond") descended upon Washington DC, while leaping, bounding and performing acrobatics in competition attempting various challenges.
> Videos and report on the Powerbocking Blog.
> See all blogs about Capital Bocking
Note that the info below is from a past event.
Don't have stilts? We would love to have new participants and supportive spectators / photographers. If you have been waiting to try a pair of stilts for yourself, note the last event, which will be an extra special opportunity.
Participate! Join us in the challenge! Even though we have been featured in the Washington Post, the good news is that it's free and registration is still open. Suitable for beginners+ who bring their stilts and can walk/balance on their own.
With at least dozen competitors, this is sure to be a spectacle not to be missed!
Suggested Hotel:
Nearby Hotels (Walk to Hyatt):
Option for family/ large group lodging
Schedule
Friday (June 26) – Arrive & Check-in
7:30-11PM: Pizza Party with Artisan Pizzas!

DC Power Stilts HQ
Capital Bocking kicks-off in Chevy Chase, MD at this invite-only party. Browse Poweriser items, get your shirt, learn about the affiliate program, talk to acrobats and meet dedicated power stilt-walkers.
BYOB
Saturday (June 27)
11AM-2PM: National Monument Terrain Challenge

Meetup in Freedom Plaza
If you haven't seen dozens of people on stilts leaping, bounding, and doing acrobatics while competing for points, then you will not want to miss this spectacle. Most challenges are intermediate level and it's sure to be a great environment for learning a few new tricks.
Challenges outlined below


2:30-5:30: Georgetown Bocking Tour (Tricks and Treats)

Meetup at Crandal Mackey Park
Rosslyn Metro Station
1933 North Lynn Street (at 19th Street)
Arlington, VA
Scenic Walk includes stops to do and on campus. Suitable for beginners+
Tricks in Georgetown Points awarded for crowd pleasing tricks
Treats: Cupcakes / Ice Cream / Fudge


Dinner in DC (On your own or with the group)
Sunday (June 28)
10AM: Breakfast on Stilts

Meetup at Eastern Market Metro
Pennsylvania Avenue and 8th Street SE
Note that this is SOUTHEAST
Leisurely breakfast prior to the secret point swap
Secret Point Swap: Competitors will sell their cause when the outcomes of scheming, skills and alliances will determine the winner. Who has the cunning to claim the top prize?
[each competitor must give 5 or more points to another competitor. (competitors will have 1 min to explain why they deserve points)]
Flips or Tricks [10pts flip, 5 pts trick, max 3]


12PM: Awards Ceremony / Bock to the US Capital and Union Station

2:30-5:00PM: Free Demo Lessons

Meetup: Willoughby Park in Friendship Heights (Chevy Chase, MD)
Friendship Blvd and Willard Ave, Look for Globe Statue
Instructor Training
Meetups are free and we will bock together throughout DC. Come out, enjoy the day and get some exercise! Don't forget your power stilts!
Preview the Capital Bocking Challenges
Challenge points will be awarded for participation in group activities and tricks, and for placing at the competitions. Additionally, you can try to impress the other participants to charm them into giving you their hard-earned points. Yes there will be prizes!
Weather Policy: Capital Bocking USA will be held, rain or shine. Specific events will not take place in rain or on wet pavement, however alternative activities will take place.
Pads are required at all activities with DC Power Stilts.
Capital or Capitol?
Capital Bocking USA will visit the US Capitol. Use A as an adjetive denoting special prominence: ie We'll be in the Capital City of "red tape". Use O when referring to the building itself: our route will include a chance for photos at the US Capitol.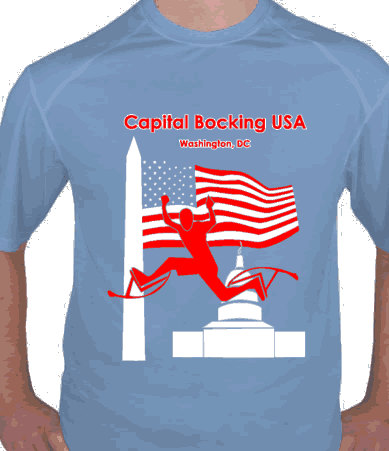 Get the shirt!
Whats red, white & blue, moisture-wicking, all-American and the sign of a true bocker? Get one while supplies last. What is your size? Sizing measurements for the shirts
Going to be there? Please RSVP
Email your name, shirt size, and phone # to help us organize and to receive further details: